Since 1984, OMT Technologies Inc. has been a leading provider of radio automation to the broadcast industry. In January 2017, OMT Technologies and WinMedia merged their North American companies to form a strong international provider of software solutions to the radio and television broadcast industries; leveraging the strengths that each organization has developed over many years. This newly merged company, Win-OMT Software continues to offer iMediaTouch and iMediaLogger that have been the flagship products for North America. This combined company now has the ability to further strengthen the product suite by offering new modules to our software such as iMediaTraffic and iMediaSales, based on WinMedia's Traffic and Sales that have been successfully deployed internationally for many years. As part of the Win-Group, Win-OMT software will continue to develop new and innovative products for the radio industry, with a focus on customer commitment and satisfaction.
At the core of WinMedia solutions is a robust and complete Radio and TV Playout system, which unifies the content chain by expertly managing assets and efficiently covers every aspect of the production and delivery chain including scheduling and advertising.
By incorporating fully integrated tools, Win-OMT solutions deliver end-to-end solutions tailored to the specific requirements of Radio and TV.
WinMedia New version 23.0
Video Timeline,
Voice Track Multi Area,
Advanced Mixer,
Social Media,
New Design
WinSales 4.0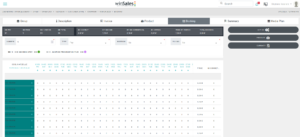 Customer Relation Management,
Booking Campaigns & Events
Quotations & Follow-Up
Billing & Receivable
Statistics & Report
WinCam New version 2.3
Camera Auto Switcher,
Audio and Gpio detection,
Auto production of live Show,
Streaming to Facebook or Google Live,
Podcasting and TV playout with Graphics
WinMam 3.8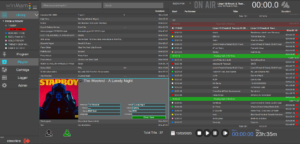 Library Management,
Voice Tracking,
Onair Control,
Cartridge,
Logger consult.
We come to recruit some distributor in Latin America, please contact us to take appointment camille@winmedia.org