WinMedia reinvents the Voice-Track
There are many radio stations that operate regional splits and which, to do so, are forced to create a separate playlist by broadcast area.
Thanks to this multi voice-track feature launched by WinMedia, the broadcaster now generates only one and the same playlist and the radio asks its presenters to record their voice-track on one of the 32 tracks available. Integrated into the WinMedia Mixage module, this feature makes it easy to calibrate all the voice-tracks of the different zones to the same duration or near duration, to control them all at the same time and to configure the mix points only once for a given song. . Offering advanced possibilities in stall management,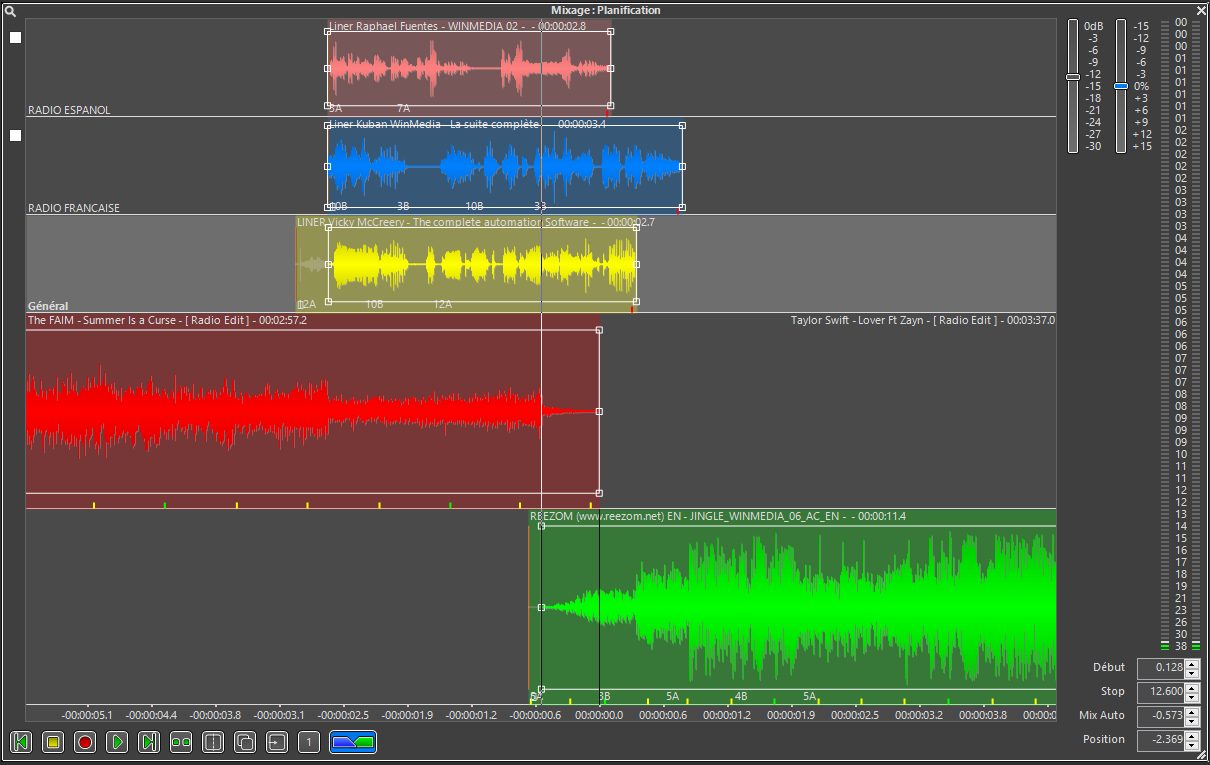 the WinMedia On-Air module then triggers the right voice-track on the right broadcast area from a single, unique playlist.
"WinMedia has a strong culture of innovation, especially when it comes to making life easier for our customers," said Philippe Castell, Win-Group R&D Director. "Our mixing tool records the different voice-tracks in the form of layers, and our broadcasting module takes over to send the right voice-track to the right antenna. By adding a content localization function from the production phase, we bring even more flexibility and efficiency to all broadcasters who manage regional splits."
https://winmedia.org/2019/wp-content/uploads/2016/03/Capture.png
428
404
mescalytequila
https://winmedia.org/2019/wp-content/uploads/2018/12/logo-winMedia-400x130.png
mescalytequila
2016-03-28 14:27:31
2022-02-24 23:31:36
WinMedia reinvents the Voice-Track